9 janvier 2011
7
09
/

01
/

janvier
/

2011
16:17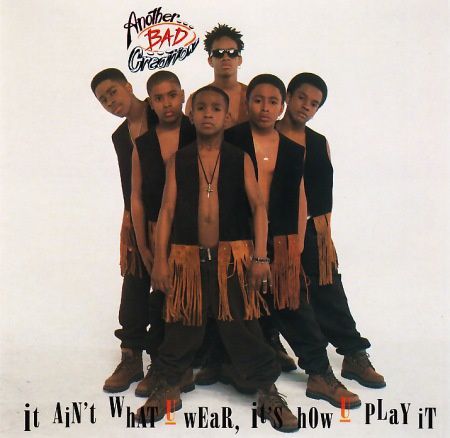 Artiste
: Another Bad Creation

Titre
: It Ain't What U Wear, It's How U Play It
Type : Album
Origine musique : USA
Origine CD : USA
Date de sortie : 1993
Format : CD-DA
Durée : 40'28
Label : Motown Record Company
Références : MOTD-6363
Track list :
01. Got It Goin On
02. Where's Ya Little Sista?
03. Keep Steppin' On
04. One More Try
05. I Don't Wanna Be Grown Up
06. My First Kiss
07. Show Me The Way
08. Strive To Be
09. Throw Ya Palms

Another Bad Creation are : G.A., Mark, Red, Chris, RoRo.
Commentaires : Deux ans après leur premier album très réussi, le groupe de Hip-Hop américain a sorti un deuxième album bien produit mais moins intéressant. Le style est toujours R&B, Rap et New Jack. Si on retrouve des grands noms de la production U.S. comme Busta Rhymes, Dallas Austin ou Wanya Morris, le son reste bon mais les mélodies sont, elles, beaucoup moins mémorables. D'ailleurs l'album a beaucoup moins bien fonctionné que le précédent. Un album agréable mais pas aussi bien que le premier.